10206
IP Power amplifier

All-in-one format = IP module + amplifier + integrated power supply.
Simplifies the broadcasting of music and corporate announcements.
Low power consumption and high performance, mono sound.
Self-amplified.
Remote monitoring of amplifier status.
Compatible with AirPlay (IOS) and DLNA (Android).
Installations: Franchises, Retail, Hospitals, shopping promenades, promenades, perimeter security...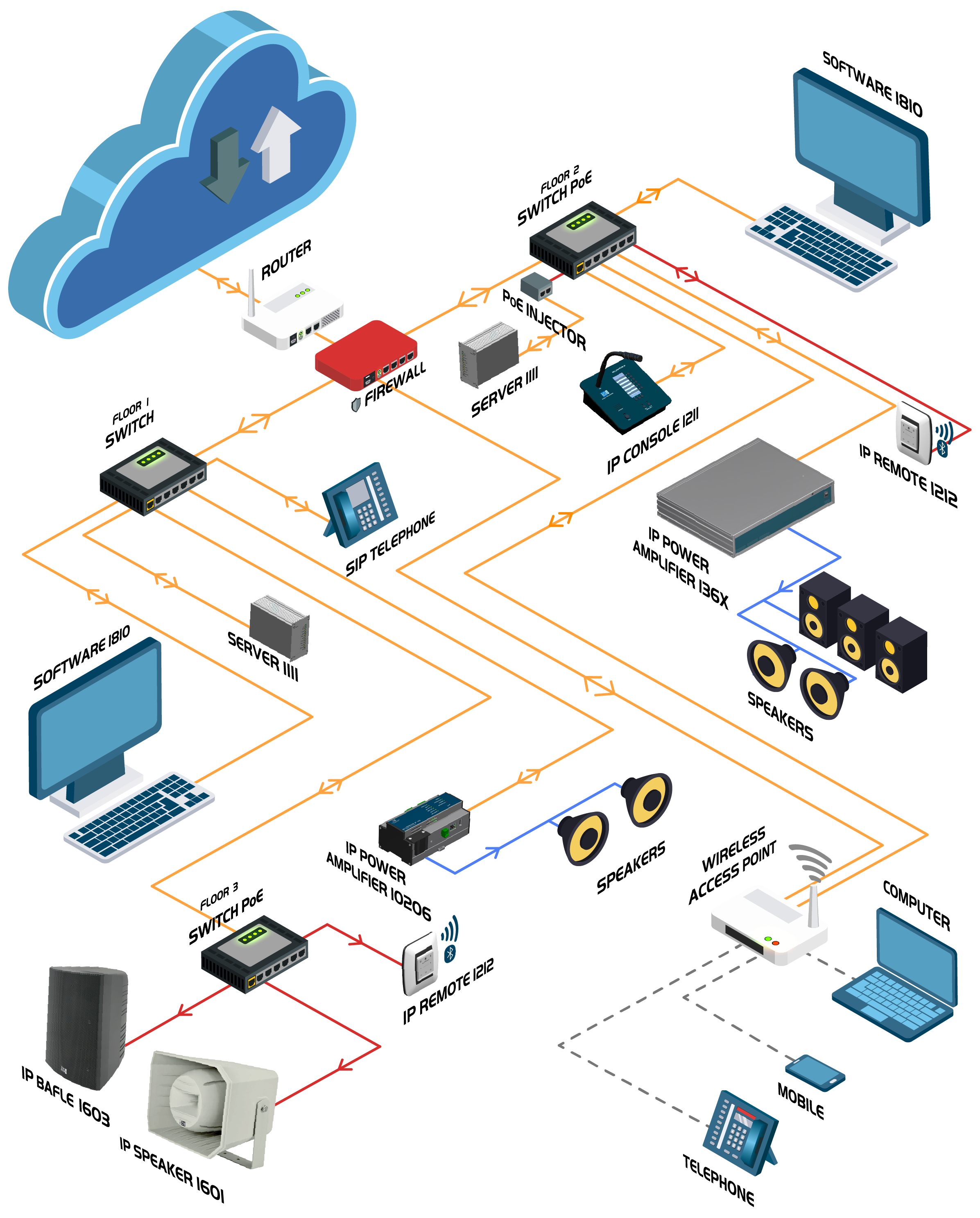 Do you have questions about this product? Contact our support:

sat_consultas@egiaudio.com
2x25 W or 1x50 W amplifier module via IP with Hi-Fi audio quality. Additional local audio inputs LINE IN and PIN input compatible with EGi products. Management for priority of announcements on environmental music. Operating modes: - Local analog inputs LINE IN and/or PIN. - Internal audio player (WAV, MP3, internet radios...). - Airplay/DLNA. - VoIP, Unicast or Multicast client. - RTP and SIP protocols. - Modbus compatible - Event scheduler. 8 GB internal memory to store audio. Updatable firmware. Configuration through web interface accessible from PC, Smartphone or Tablet. 115-230 V~ and 50/60 Hz mains power input with earth terminal block. RJ45 socket with 10/100 Mb Ethernet connection speed. Potential free output relay. Contact closure IN input that allows to launch scheduled events or activate the local audio input LINE IN. Overtemp and shorcircuit supervised. Possibility of DIN rail or surface fixing. Finish: aluminium.
No customer reviews for the moment.