Restaurants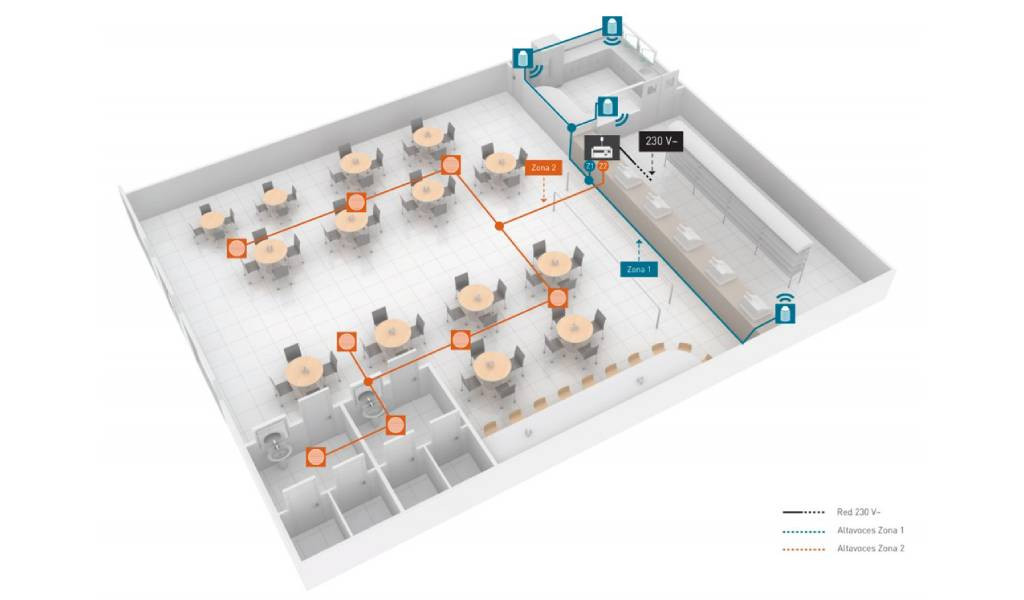 Example of an installation for a fast food restaurant with 50W in each zone

Do you have questions about this product? Contact our support:

sat_consultas@egiaudio.com
COMPACT console fitted in cash register area for PA calls and with individually adjustable music volume. The COMPACT console incorporates audio sources such as . The system enables pre-recorded messages stored on a micro SD card to be broadcast.
Power Z1 and Z2: 50 + 50 W
No customer reviews for the moment.