At EGi, We Create Solutions
Since 1973 manufacturing sound,
always by your side to make your life easier
Our Mission
Always focused in our customers, working to give them suitable audio solutions for each project. We are committed to innovating and delivering quality products for sustainable growth over time.
Our Vision
Consolidate the EGi brand in the national and international market, always with a good sound quality.
Our Values
At EGi we believe in these values: Quality, teamwork, commitment and innovation as the company's engine.
Best sound quality and international reach
Our History
EGi Audio was established in 1973 when its founder and current President, Antonio Sánchez Pérez, started off with a small team in his workshop devoted to installing sound systems in commercial premises.
In 1976 it was granted its first patent and after changing its location and expanding its facilities, began to manufacture sound modules in series. With the Ampliphon System, an improvement is achieved in conventional PA systems and the simplification of system installation is introduced. Following this milestone, EGi continues to grow in the following decades, and in 1994 began exporting to different countries. Nowadays, EGi continues growing, always following a standard of quality and commitment to the customer.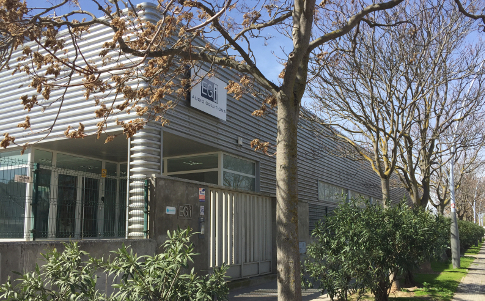 EGi Certifications
EGi Audio, obtained the ISO 9001:2008  in 2015. This certificate endorses the Quality Management System implemented in the company and applies to the design, manufacture and after-sales service of electronic ambient sound systems in home, commercial and industrial installations.
EGi's strong international presence and the award of ISO 9001 certification endorse the already renowned quality of EGi's products. This is valued by customers worldwide, driving forward the company's expansion and the creation of new product series.