41515.BTH
Bluetooth remote control with input for priority announcements. Black.
Bluetooth remote control with independent power supply, stereo amplifier and input for priority announcements. Black
The buttons operate with a soft touch to make them easy to use, just connect the Bluetooth device and play the desired audio.
Ideal for hotels, it is available in black and white (ref 1210.BTH).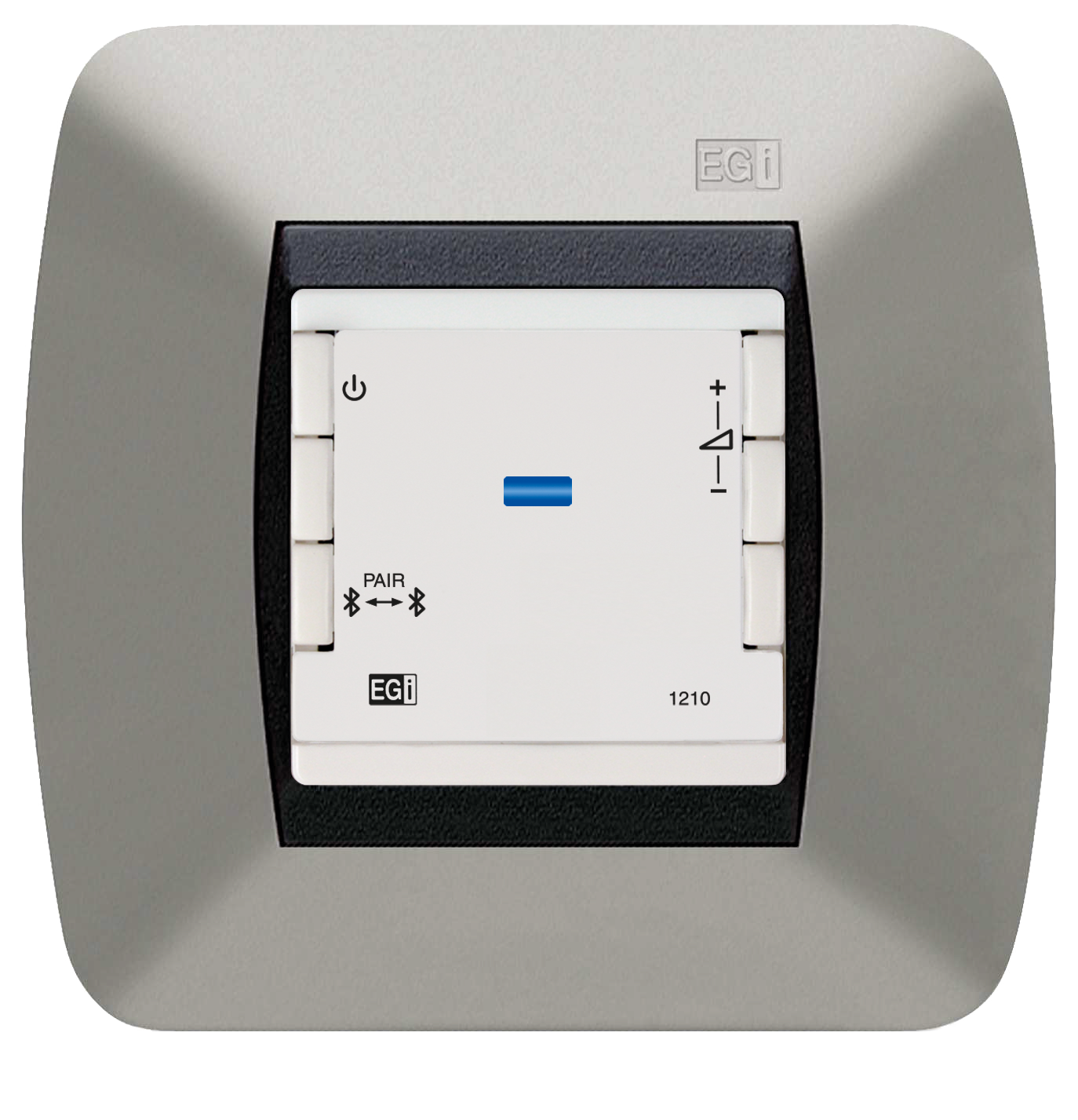 Do you have questions about this product? Contact our support:

sat_consultas@egiaudio.com
Control unit with independent power supply, with Bluetooth® selection, stereo amplifier and priority warning input.
Direct power supply to multi-voltage alternating network from 115 to 230 V~ and 50/60 Hz.
Receiver bluetooth® version 4 with A2DP-SINK stereo profile, with 8 storable links for bluetooth® transmitters.
Memory for 8 bluetooth® devices, with active memory and deletion for new bluetooth® devices.
Access to bluetooh® by touch instead of PIN code access.
On and off stand-by, by short press.
Digital volume up or down in 32 steps, in 2 dB jumps.
Stereo amplified output direct to loudspeakers or audio stage to amplify the signal, either individually or at the same time.
By means of an input on the rear terminal strip, it offers the possibility of issuing priority warnings.
Multicolor LED status indicator (blue: Bluetooth® and red: PIN messages).
Finish: white (1210.BTH), black (41515.BTH).
Trim not included.
No customer reviews for the moment.